Posted by Francesca Amber Sawyer on Tuesday, April 22, 2014
Exclusive:

Sam Faiers reveals her make-up faves, hair secrets and fake tan tips
Sam Faiers is always at the top of our make-up lust list, so we were more than happy to grab a quick chat with the starlet to discuss all things beauty.
The former
TOWIE
star has been announced as the new brand ambassador for Beyond Bronze by Fake Bake, so it's fair to say she knows a thing or two about achieving a perfect glow.
Speaking exclusively to
Reveal
, Sam revealed her fave fake tan and her top make-up products, along with the secret weapon behind her bouncy, voluminous curls...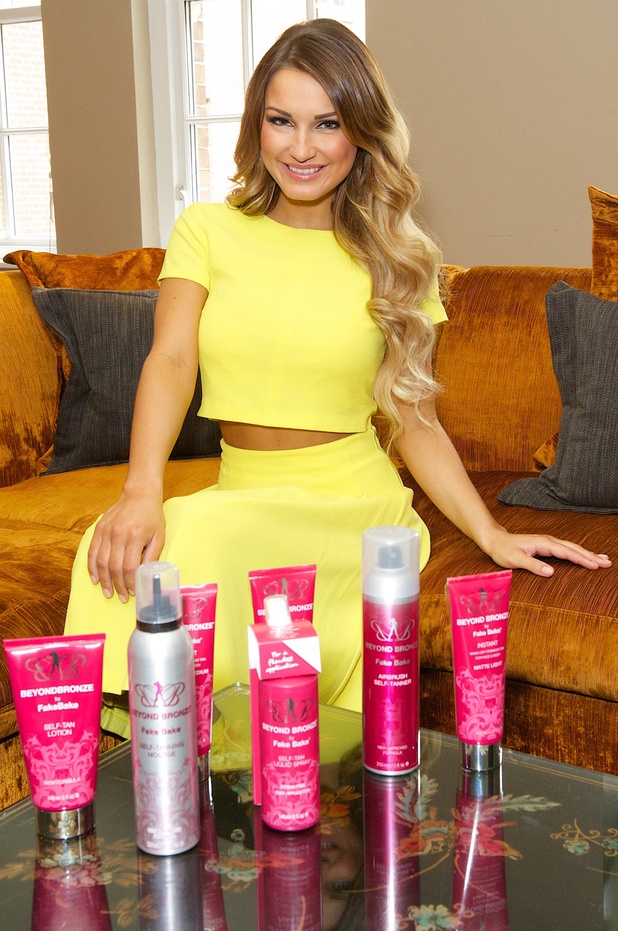 What fake tan do you use?
"Personally I use the
Beyond Bronze Self Tan Airbrush, £20.95
. When you're wearing a mitt it can be difficult to get to areas you can't reach, so with the spray you get a nice even, all-over tan. Then with the
Beyond Bronze Self Tanning Mousse, £22.50
, you can go darker, it brings out your colour more. If I haven't got time to fake tan I'll use the
Fake Bake Shimmer Gel Instant Tan £12
, it's not too dark and it has a nice shimmer."
Have you ever looked at a picture of yourself and thought you looked too orange?
"Yes! Last year just before Christmas I overdid it with the fake tan, and I went to The Clothes Show and there were paps everywhere. I'd made my legs too dark and I just thought, what have I done?! I'm not 15 anymore, how have I done that! Then when I was younger I used to buy those 99p wipes and they looked awful on me! But that's all part of growing up, isn't it?"
Who is your tanning idol?
"I don't know if they wear fake tan or not because they're always shooting in LA, but I think the Victoria's Secret models have a perfect glow. I do believe it is fake tan because their skin has a glittery shimmer."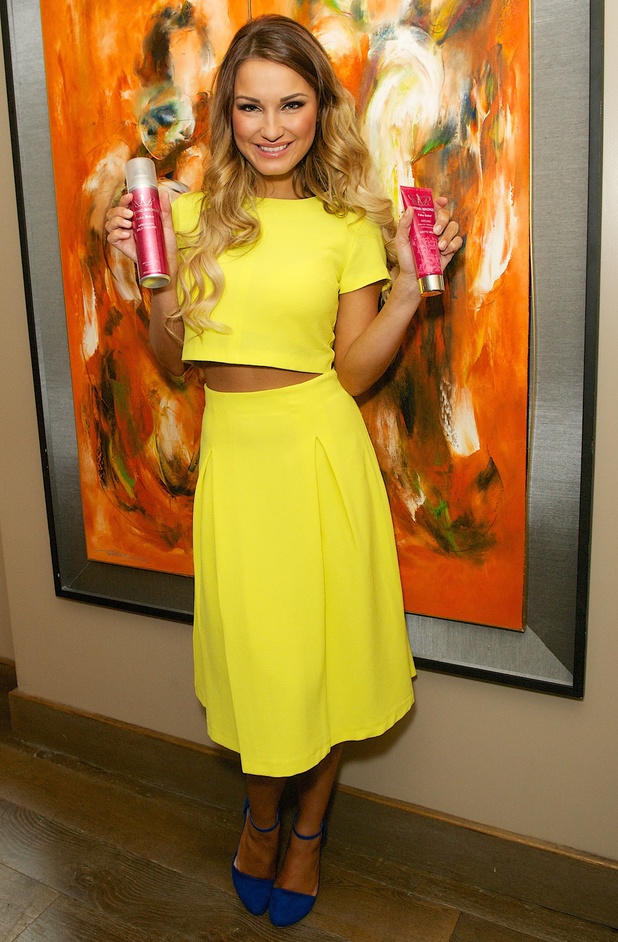 What's in your everyday make-up bag?
"I'm a bit of a MAC and Bobbi Brown fan. I'm always in the MAC store, buying products and experimenting. My favourites are
MAC Powder Blush in Peachtwist, £18
, and
MAC Lip Pencil in Spice, £12
. Then I use
HD Brows Eye & Brow Palette, £19.95
, and
MAC Mineralize Glass in Lovingly Yours, £19
, it's a nice natural shade. I like
MAC Mineralize Skinfinish Natural in Dark Deep, £22
, but I don't apply it all over, just on my forehead and cheekbones. And my latest favourite eyeshadow is
MAC Sushi Flower, £12.50
, it's lovely and pink! I put it under my eyes mixed with
MAC Eyeshadow in Brown Down, £12.50
. I also use
Bobbi Brown Rich Lip Colour in Uber Pink, £19
, and my MAC x Rihanna shimmer powder. I'm a big eyeliner fan, so I like trying different formulas. My make-up bag changes every week."
Have you found the perfect liner yet?
"The
Bobbi Brown Long-wear Gel Eyeliner, £17.50
, is nice and I also like
MAC Pearlglide Intense Eye Liner in Black Line, £15
, it's an intense eyeliner crayon in an off-black with a bit of green glitter. I wore it all through the latest series of
TOWIE
, it doesn't smudge."
And your fave foundation?
"When I'm not filming I like to use a BB cream or a tinted moisturiser. I like the
Smashbox Camera Ready BB Cream, £27
, it's really nice. Smashbox also make a great highlighter,
Halo Highlighting Wand, £25
, which I wear with the BB cream for a dewy look. When I'm filming I have to wear foundation, so I use
Laura Mercier Silk Crème Foundation, £34
, it's perfect for my skin."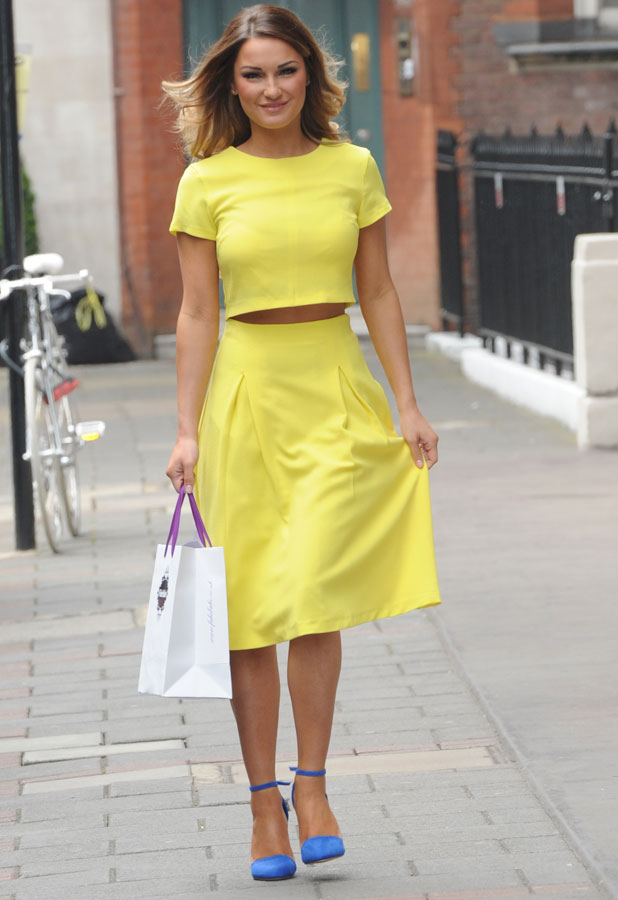 What lashes do you like to wear?
"I love my lashes so anything from Girls with Attitude to Kiss, to Eylure. That's the most important thing, my lashes."
Do you re-use them?
"Yes I do, to be honest when I'm filming sometimes I have them on for only a few hours, so I just peel them off and re-use them. I use a special latex-free eyelash glue by DUO because my eyes are really sensitive, and I don't have natural lashes. I always carry it in my make-up bag in case my lash falls off because I can't be having that!"
What products could you not live without?
"It would have to be my
A'kin Pure Radiance Rosehip Oil, £16
, for my face. I'm a big fan of Rosie Huntington-Whiteley and I heard she uses it, so I was like, I gotta have what she's got! I put on three drops every night before I go to bed. Then I can't live without my body moisturiser, which is usually Garnier or Nivea, and my lashes!"
Have you picked up any beauty tips from your TOWIE cast mates?
"My sister Billie [Faiers] is amazing at eyeshadow, she's really good at blending so I asked her to teach me about which shades to use. Ferne [McCann] is good with blushers, she introduced me to
NARS Blush in Orgasm, £21.50
, and I love it, and
NARS Bronzing Powder in Laguna, £26
. This summer, they're going to be my favourite products!"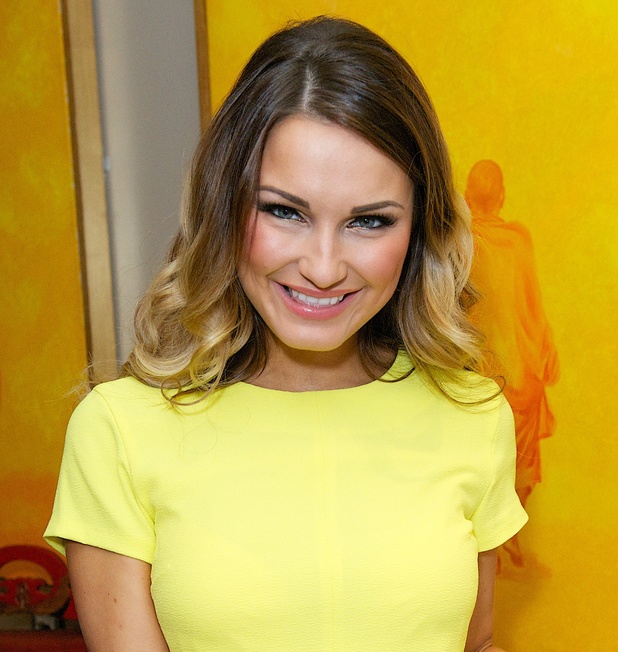 Do you ever look back at the first series of TOWIE and cringe at your make-up?
"Yes! The worst was my brows. There was no definition, no colour! My skin was quite good considering I didn't use foundation back then – although it was a bit orange! – but my main concern was always my brows. Also, I'd wear false lashes but no eyeshadow blended around them, so you'd see where they were stuck on. I don't regret it because it's all part of growing up, but it does make me cringe. To be fair though it wasn't that bad, I think there are other cast members who have cringed more!"
Do you ever have bad skin days, and if so, what do you do?
"When I was filming
TOWIE
back-to-back I would pretty much wear make-up every day, so my skin did get tired. When I get a day off I let my skin breathe, I exfoliate, tone and moisturise and put on an eye gel for my bags. I don't mind not wearing make-up, as long as my brows are done and my skin is nice then it doesn't bother me."
What skincare products do you use?
"A bit of a mixture to be honest. Sometimes just
Nivea Soft, £2.49
, does it for me, I put it on before I go to bed and use it on my hands too. It's my favourite. And I like the Clarins night cream and
Clarins Double Serum, £55
."
We love your ombre hair – have you got any plans to dye it again?
"I'm really happy with my colour at the minute. My sister suits that really blonde look, but I think having darker roots suits me because of my colouring and my green eyes. I'm going to keep it like this for summer, then see what happens after!"
What are your tips for big hair?
"I recently got the
BaByliss Curl Secret Styler, £119.99
, it sucks up your hair and curls it, it's amazing! I used it all the time on the last series of
TOWIE
, it's so easy. Once the curls are done I leave them for a while, then brush them out for nice soft waves. That's probably my signature look at the moment."
Sam Faiers is the brand ambassador for Beyond Bronze by Fake Bake. Check out the range atfakebake.co.uk.
comments powered by

Disqus